What is a pivot hinge?
A pivot hinge is a particular type of hinge specifically for pivot doors. It consists of a pivot system and upper spigot, which are usually concealed in the door itself.
The parts of a pivot hinge
An ordinary, traditional hinge attaches to the door frame and the side of the door. Pivot hinges work very differently: they are often incorporated ín the top and bottom of the door, always on a vertical axis.
This placement of the hinges makes pivot doors unique. In fact, such a door is a pivoting panel that rotates on a spindle. This vertical axis transfers the weight of the door to the floor. So a pivot door does not hang with its full weight on the hinges, which is the case with traditional doors.
How do pivot hinges work?
There are several types of pivot hinges, all of which work differently. One is the spring-loaded pivot hinge. This simpler type features a spring that is compressed when you open the door and recoils when you close it.
Another category is the hydraulic pivot hinge. This system works with oil moving inside the hinge depending on how the door moves.
If you open the door, the oil is squeezed through narrow channels. This creates the right resistance to open the door at a controlled pace. Conversely, the oil flows back along the same path according to the same principle: exactly the desired back pressure is created, so that the door does not close with a bang, but closes smoothly.
A hydraulic pivot hinge can have multiple versions due to its special technology.
Most pivot doors have multiple hold-open positions: positions where the door won't open or close further if you hold it still there. Depending on the type, you can fix pivot doors at -90, 0 and 90 degrees. Do you have doors that can rotate 360 degrees, or pivoting walls? Then it's smart to use pivot hinges that you can fix at any 45-degree angle.
Soft close is much more than just a luxury application. Slamming doors are distracting, especially if they are used day in and day out. With hydraulic pivot hinges, closing damping works as follows: by narrowing the aforementioned channels just before the door closes, high oil pressure is created and the door closes whisper quietly.
Some pivot hinges also offer opening damping: a feature that prevents the door from hitting the wall or furniture. This works the same way as soft close.
Speed Control is not often seen with pivot systems. As the name suggests, it allows you to control the speed of a door during opening and closing. You'll find that adaptability, for example, with our System M+ hinges.
Finally, we have Latch Control, designed for exterior doors or doors with a latch bolt. This feature gives the door some extra momentum at the end of the movement, so you can be sure it will lock properly.
Are pivot hinges self-closing?
Yes, a pivot hinge can be self-closing, depending on the type you choose. FritsJurgens has several self-closing pothole systems, including System M+.
What are the advantages of pivot hinges?
One of the biggest advantages of pivot hinges is the design freedom they offer.
Thanks to the pivot hinges they carry, pivot doors can be much larger than doors with regular hinges. This allows you to extra-large pivot doors designs of up to 7 meters high and 2 meters wide. So you are not bound by the standard dimensions of traditional doors.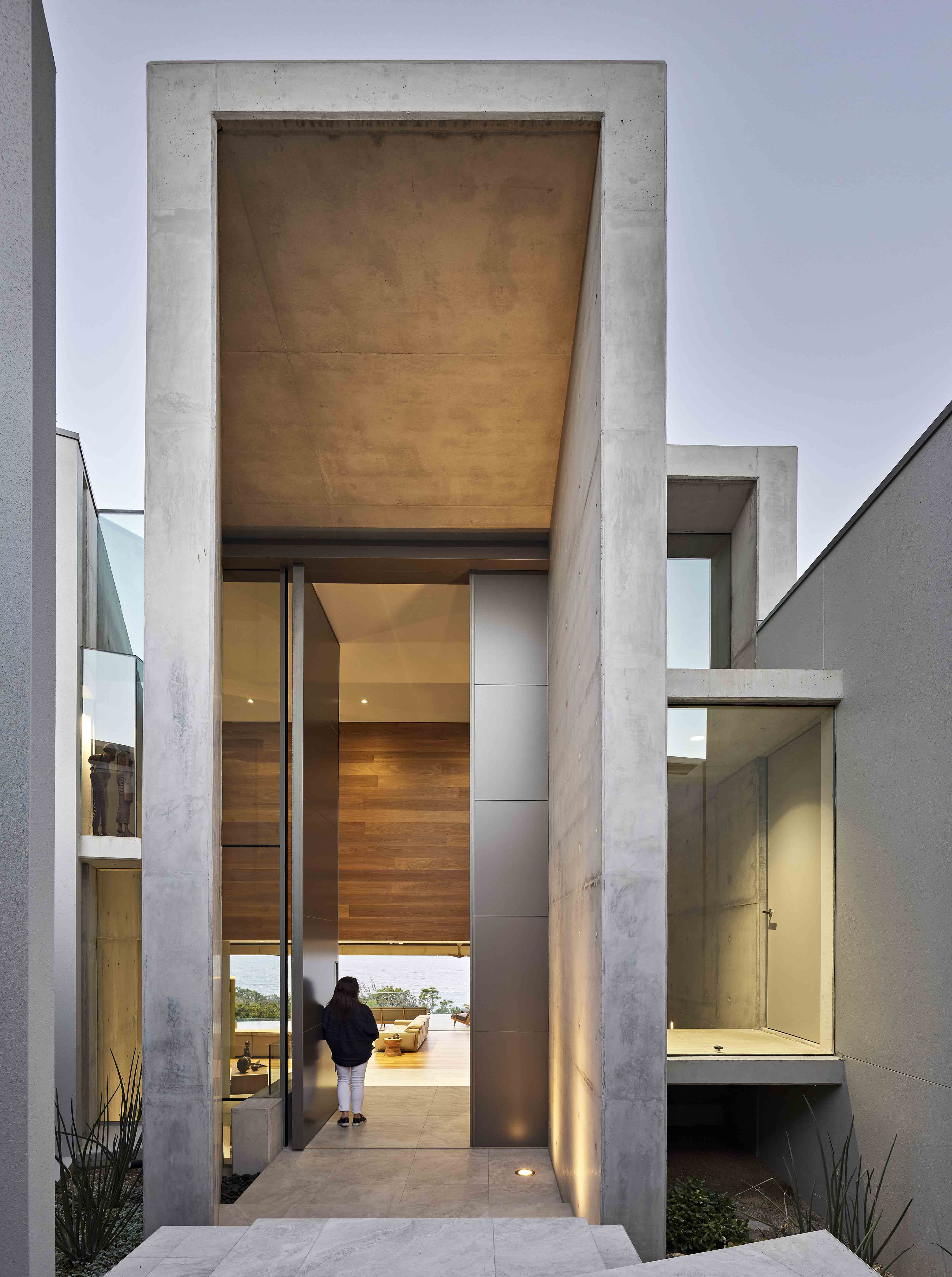 Six-foot-high pivot exterior door – Designed by Gavin Maddock
The placement of a pivot hinge also allows pivot doors to be much heavier than doors with regular hinges. Because a standard door hangs from the door frame on one side, an overweight traditional door will eventually damage the hinges, the frame or the door itself.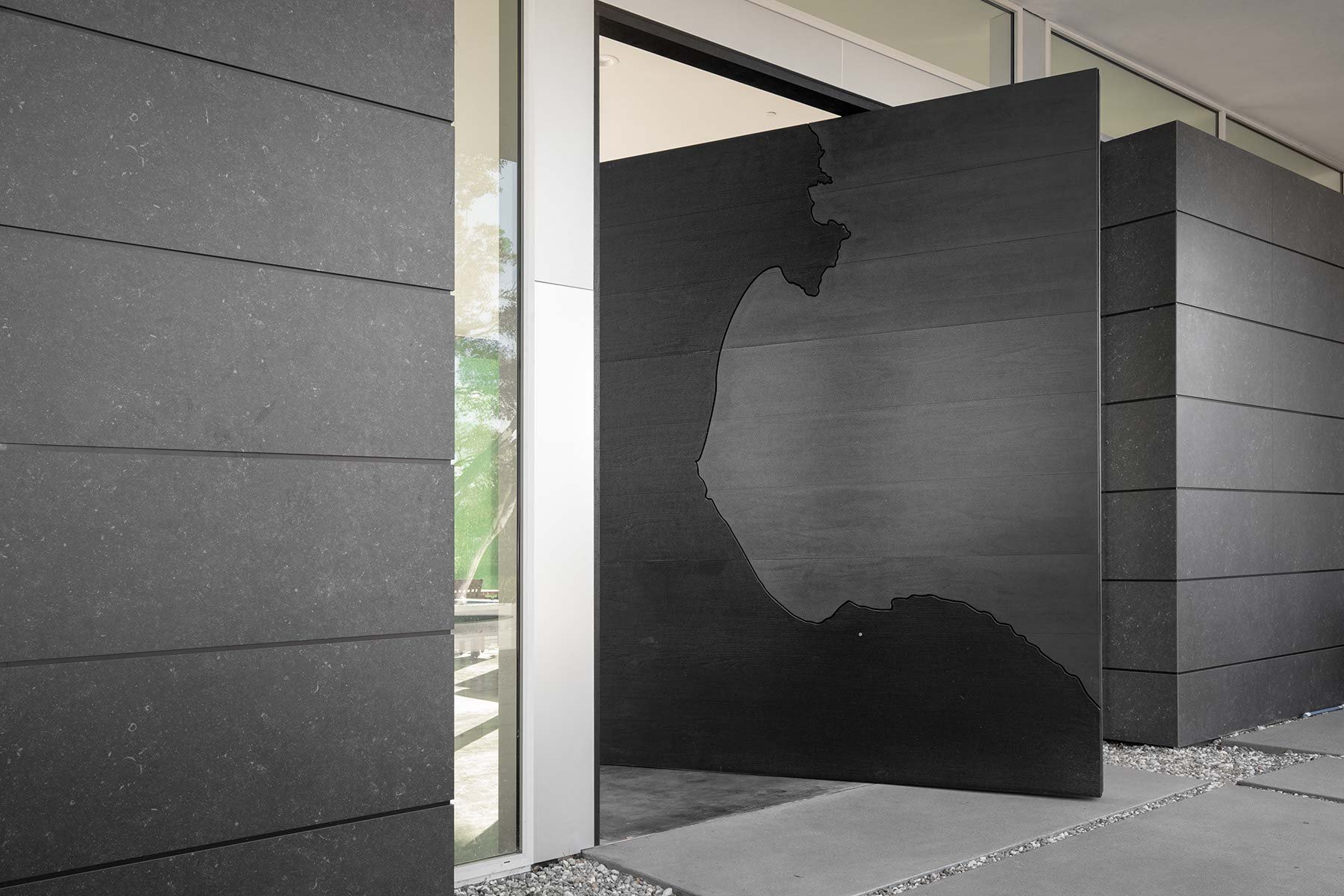 300 kg wooden door – Designed by Fuse Architects and Builders. Designed by Fuse architects and builders. Manufactured by custom built by Architectural Millwork and Design. Photographed by Jesse Beer
A pivot door can be much heavier because the weight is better distributed. This is because the door rests on the hinge as well as the floor, without pulling on the door frame. Frames are even unnecessary as a result.
These size and weight options offer tremendous freedom in material selection. Both interior and exterior doors can be made of almost any material imaginable: from wood and steel to copper and marble .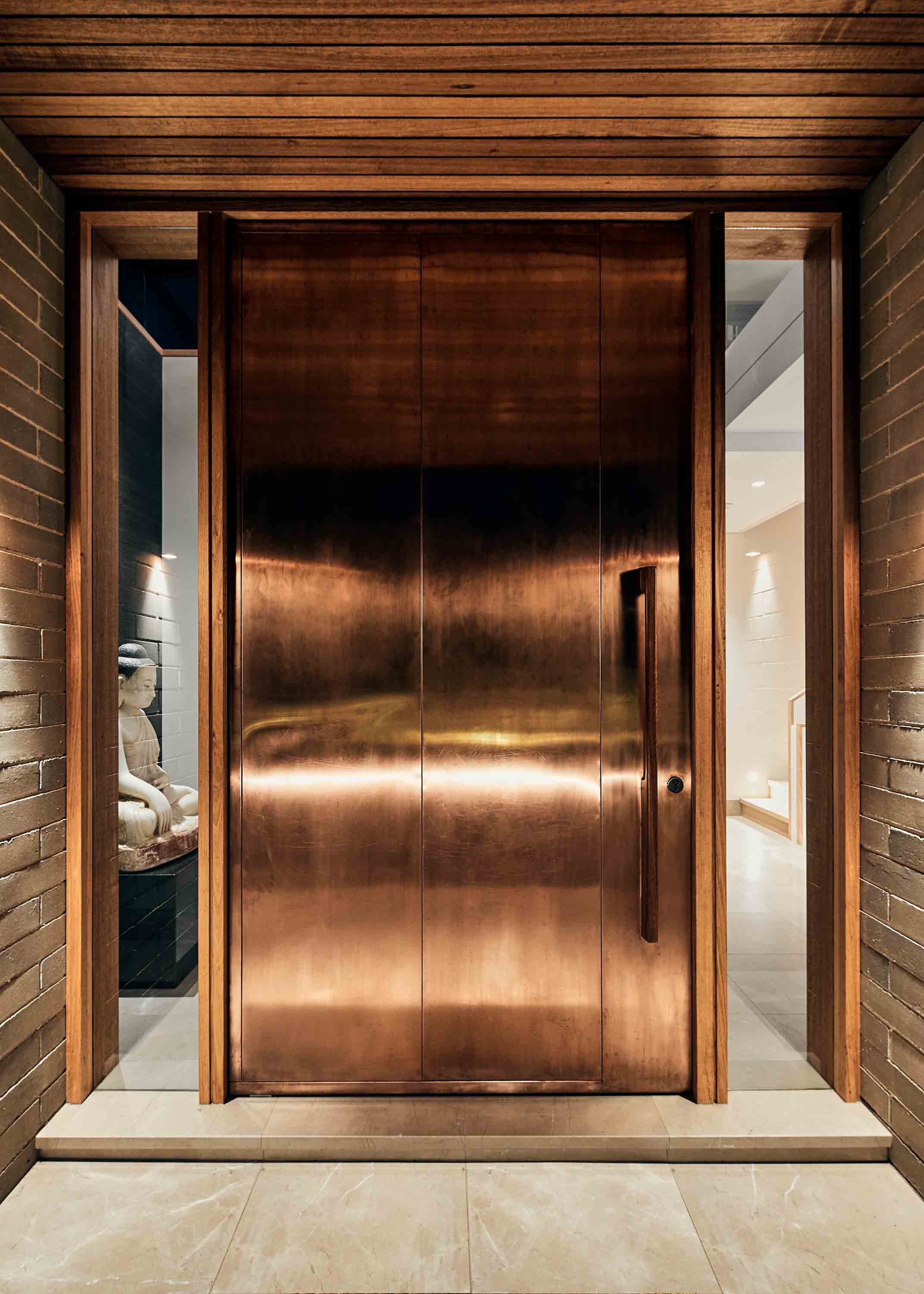 Copper pothole entrance – Designed by Porebski Architects, created by Cumberland Building, photography by Peter Bennetts
Another advantage of pivot hinges is that they are invisible. There are different types of hinges. If you choose a type that is incorporated into the door, you will only see a small floor and ceiling plate. Some brands, such as FritsJurgens, even offer these plates in different designs. This way, all attention goes to the door and its design, and the hinges do not create unnecessary distractions.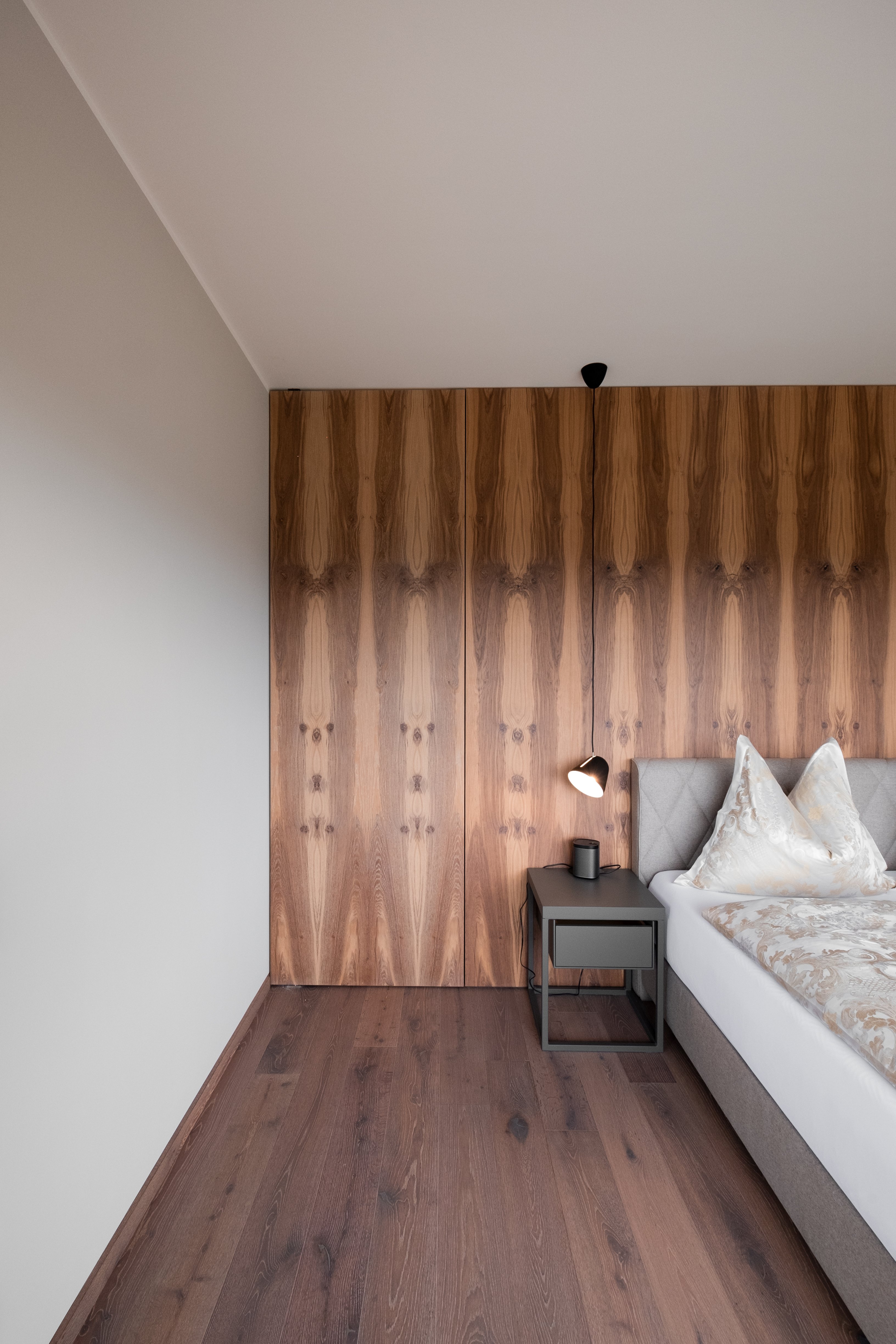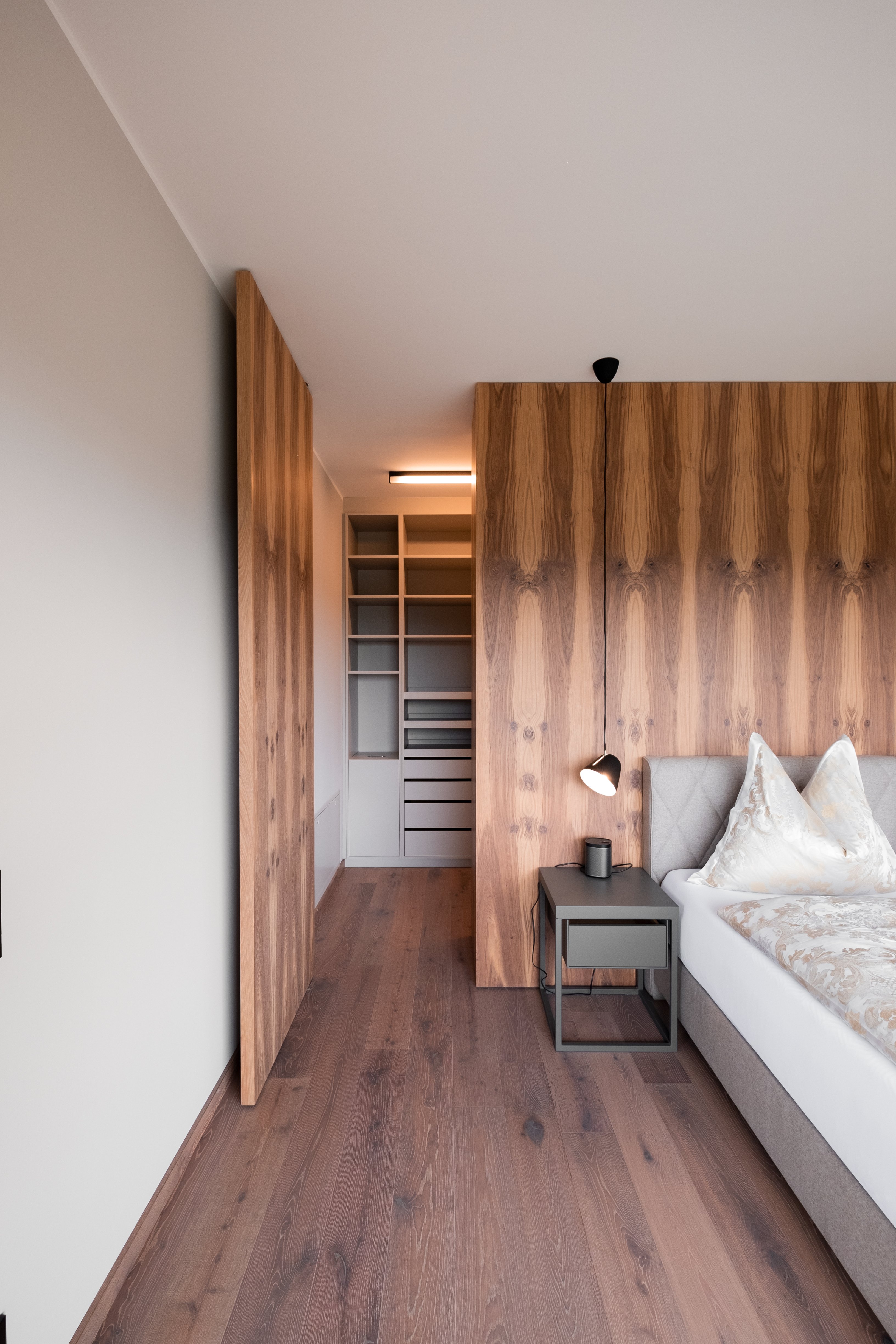 Concealed door with concealed pivot hinges by FritsJurgens – Manufactured by Breitenthaler. Photography by Elena Egger
You can use a pivot hinge in almost any situation . Whether an exterior or interior door in a new or existing environment, pivot hinges and doors are a great solution.
There are pivot hinges on the market that can withstand all conditions – hot, cold, dry and wet. If you are unsure whether a hinge is suitable for your environment, you can check various certificates for different types of corrosion resistance.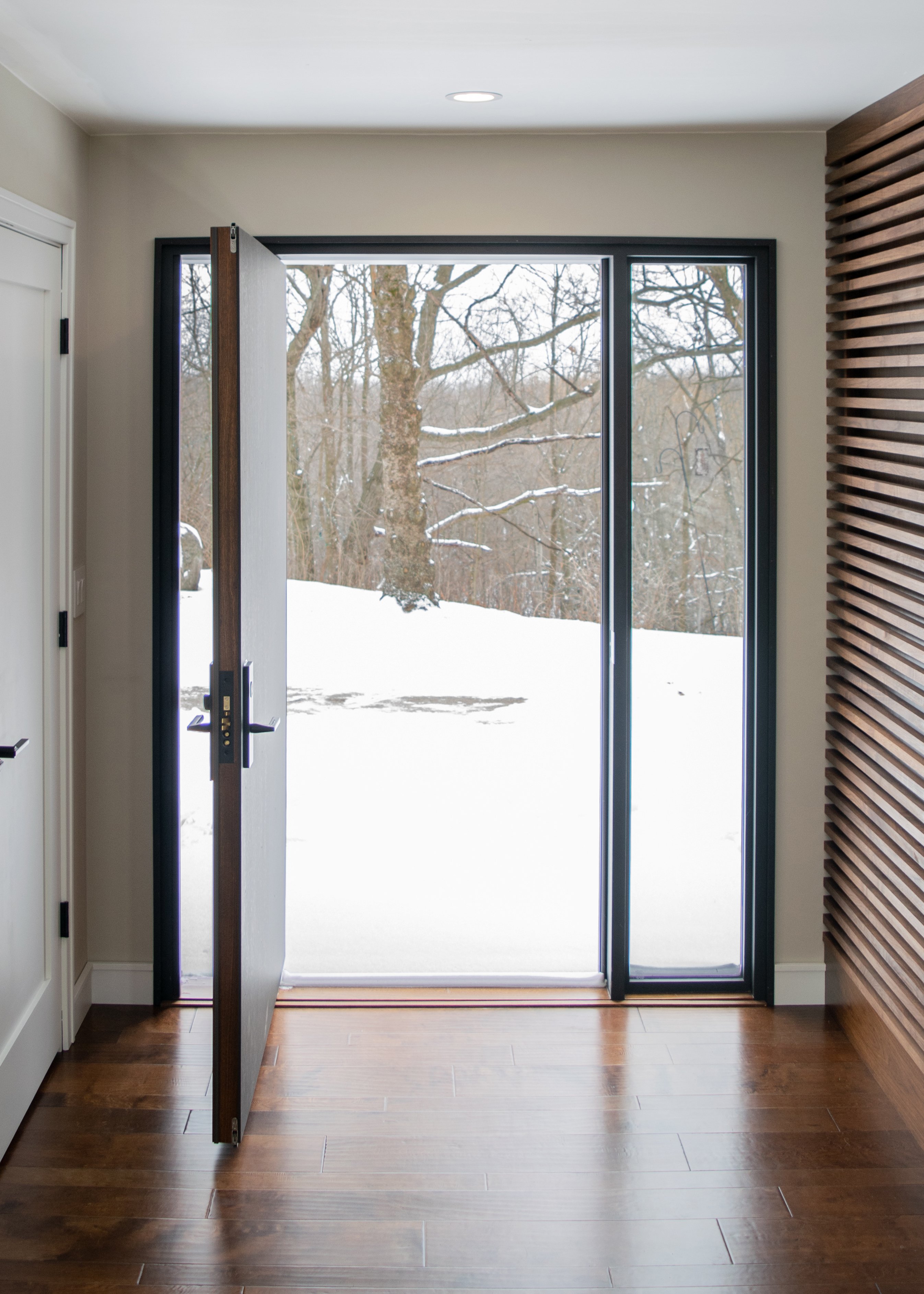 A high-quality pivot hinge stands up to all conditions – Designed by Ryan Tretow
How much weight can a pivot hinge handle?
FritsJurgens' pivot hinges can support doors weighing between 20 to 500 pounds, depending on the hinge and door design chosen.
Which hinge can handle the most weight?
That's FritsJurgens' System M+. Capable of supporting doors up to 500 pounds, this hinge effortlessly controls door movement.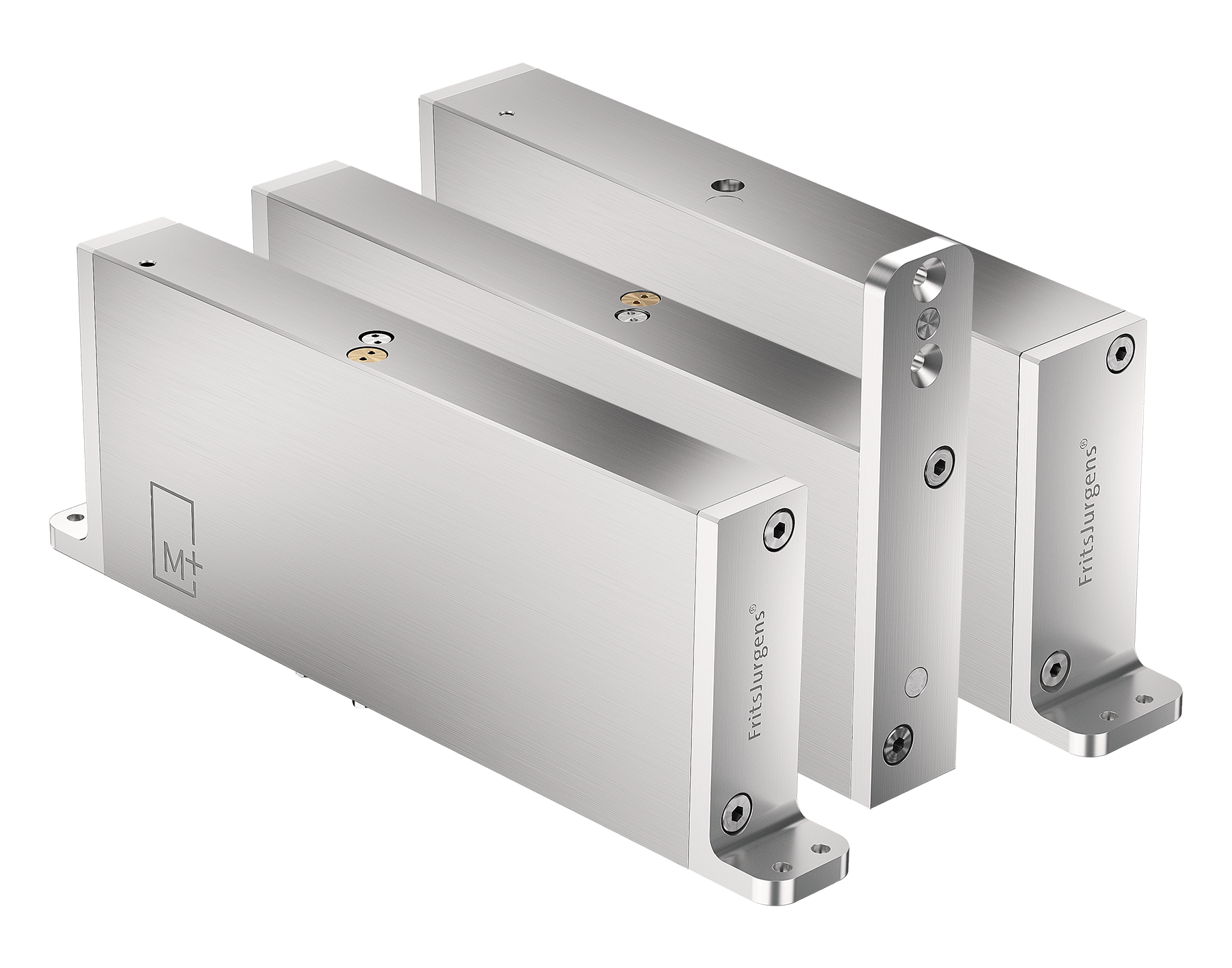 What types of pivot hinges are there?
There are different types of pivot systems, such as spring-loaded and hydraulic hinges. Some are built into the floor, others into the door.
The difference between spring-loaded and hydraulic hinges has come up before. Spring-loaded hinges are driven by a spring, while hydraulic pivot systems run on oil.
One way to install a hinge is to dig or drill a large hole in the ground. This is the case with an in-floor pivot hinge.
Once the hinge is in the floor, no more adjustments are possible. This is a risk because if the door is not placed correctly, friction can occur with adjacent walls, floors or ceilings. The door may even get stuck.
This type of system can be expensive. Not because of the materials, but because of the many days it takes to install the pivot hinge and door.
Once the door with the in-floor pivot hinge is installed, a large cover plate remains visible on the floor. Even if you cover the slab with the final floor, you will continue to see the outline of the slab.
With an in-door pivot hinge, you hardly need to drill any holes, AND you enjoy a lot of freedom.
The top speun and pivot system are incorporated into the top and bottom of the door, respectively. It does not have to be done on the spot.
Only the floor and ceiling plate need to be fixed on site. Then the door is installed. How long that takes depends on the brand of pivot hinges. With FritsJurgens, this only takes thirty minutes. Curious about the installation process?
The quality of pivot hinges varies by brand. Look carefully in advance to see what features your hinge needs. Keep in mind that you don't buy a door for the short term – it should last for years. A good, solid pivot hinge will effortlessly carry your door for ten years, with no extra maintenance in between.
Some pivot hinges are specifically right- or left-handed, and thus suitable for doors that open right or left. Yet most hinges can be placed anywhere in the door: on the right or left, or even in the middle if the door is very wide.
If you do not install a door frame, a pivot hinge can be double-action: you can then open the door on both sides. This provides greater convenience and comfort.
When do you use a pivot hinge?
A pivot hinge is suitable for almost any type of door. Both interior and exterior applications are possible in new and existing buildings. These can be homes, but also office or retail properties.
A pivot door increases your comfort and is a stylish addition to your interior.
What design options do pivot hinges offer?
You can use pivot hinges in a variety of ways: the design freedom is endless. Anything is possible – some applications will really surprise you.
And while you're at it, why not use multiple pivot hinges? Pivoting walls are great room dividers, for example: beautiful, comfortable and adjustable.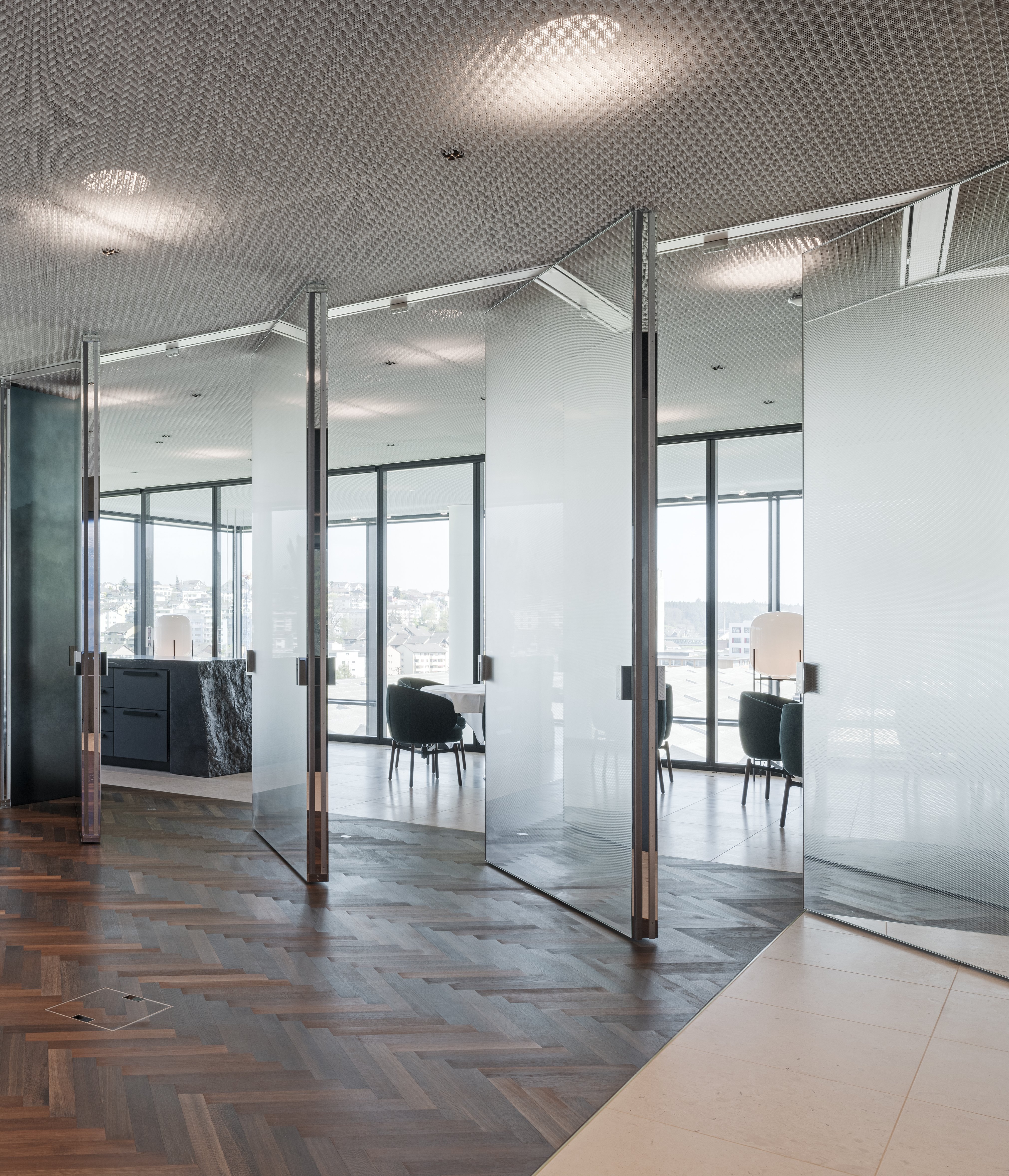 Pivoting glass wall – Designed by Kepenek GmbH. Manufactured by Jos. Berchtold AG. Photographed by Beat Bühler
A good example of a clever pivoting door design is this pivoting bookcase. The pivot hinge used here can support a lot of weight – ideal for this type of bookcase cum TV cabinet.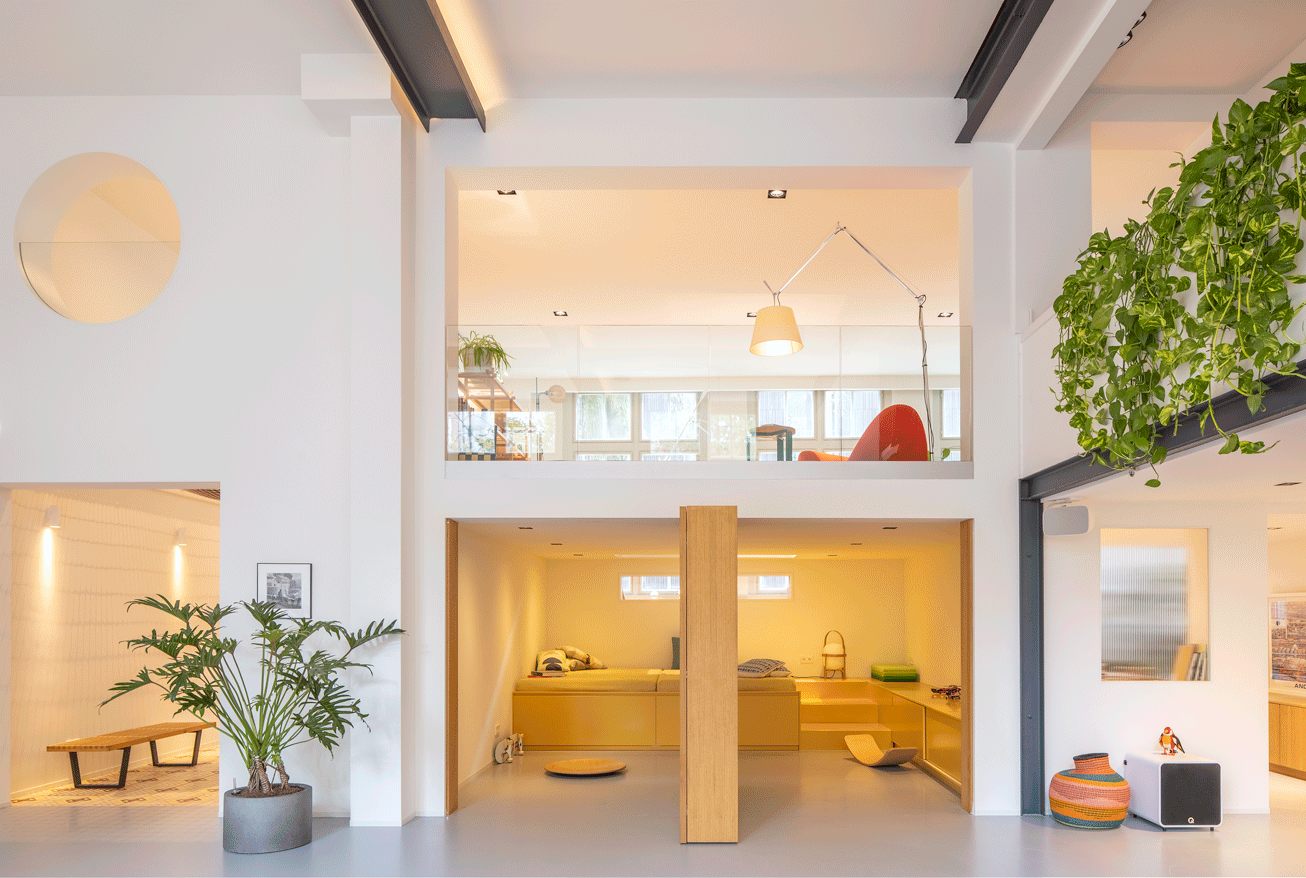 Pivoting bookcases are a great way to use a pivot hinge – Designed by Standard Studio
In-door pivot hinges lend themselves well to concealed passages. They are attached in such a way that they are invisible, namely hidden in the door.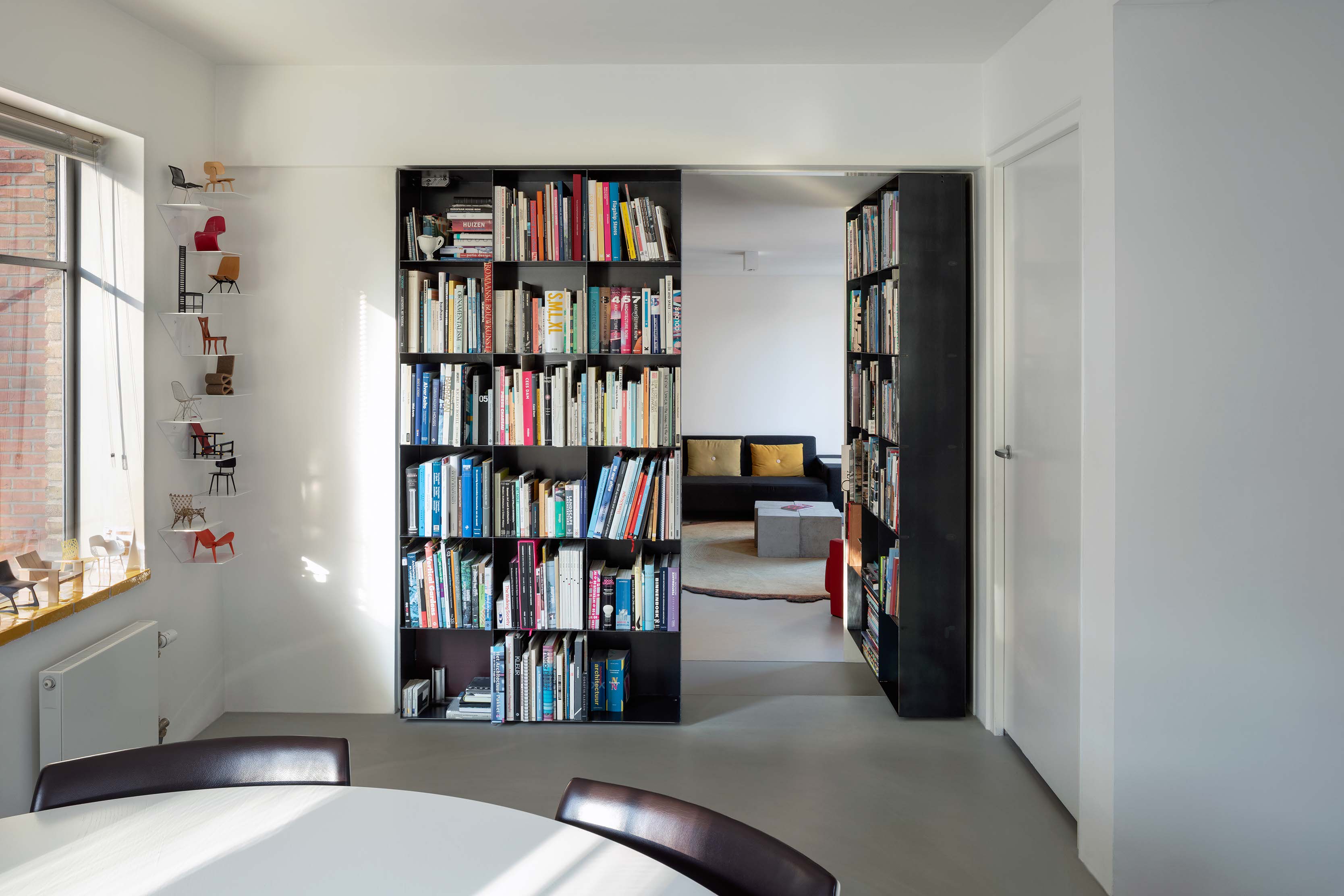 Hidden passage through a bookcase wall – Designed by Ernst Hoek, Hoek & De Wit Architects
There is also a compact type of pivot hinge that you can use for thin doors. For example, you can use pivoting louversto separate spaces, such as the hallway and dining room.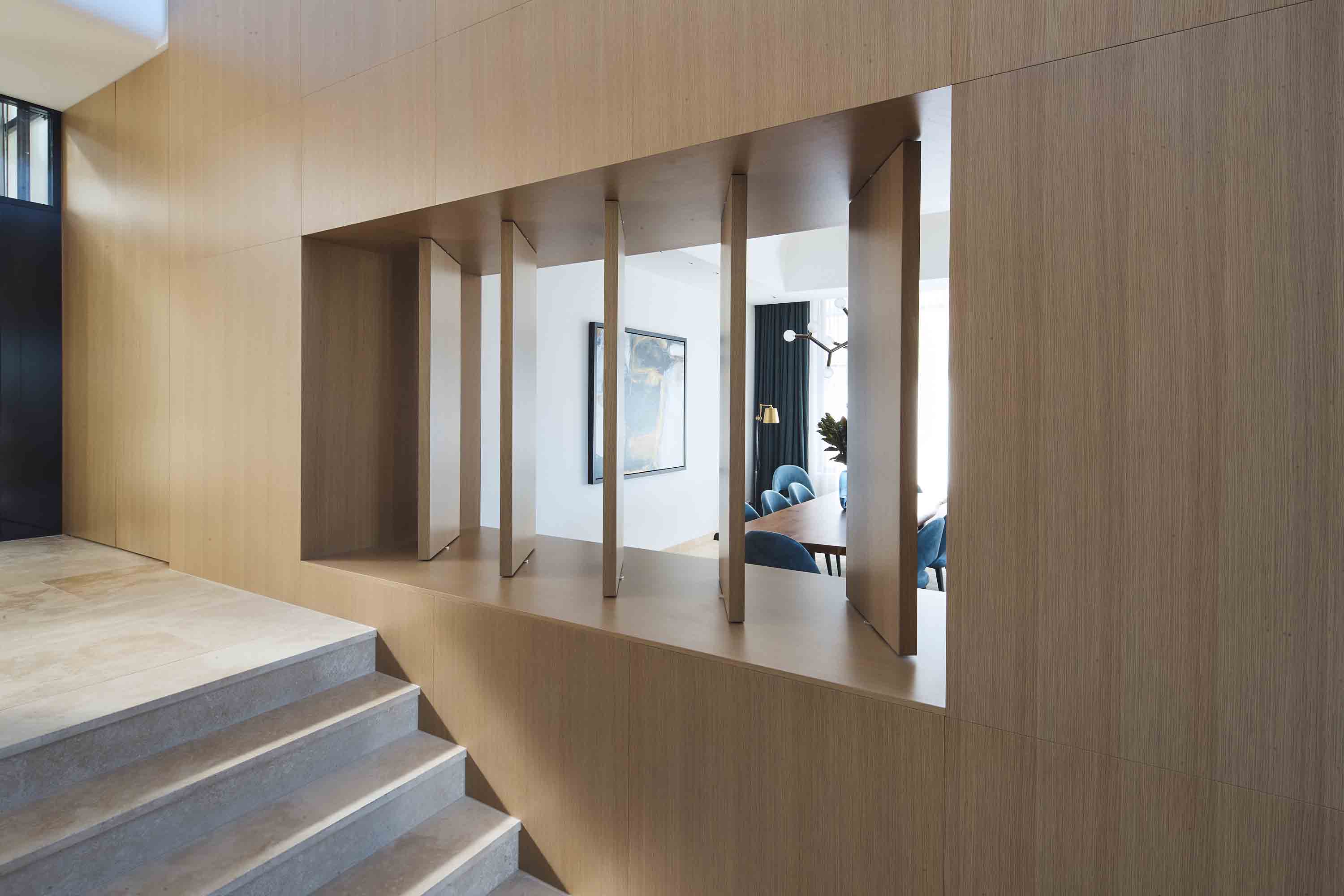 Pivoting louvers between hallway and dining room – Designed by Space Joinery
Pivot hinges can also be used as cabinet doors . For example, this one subtly hides a folding bed.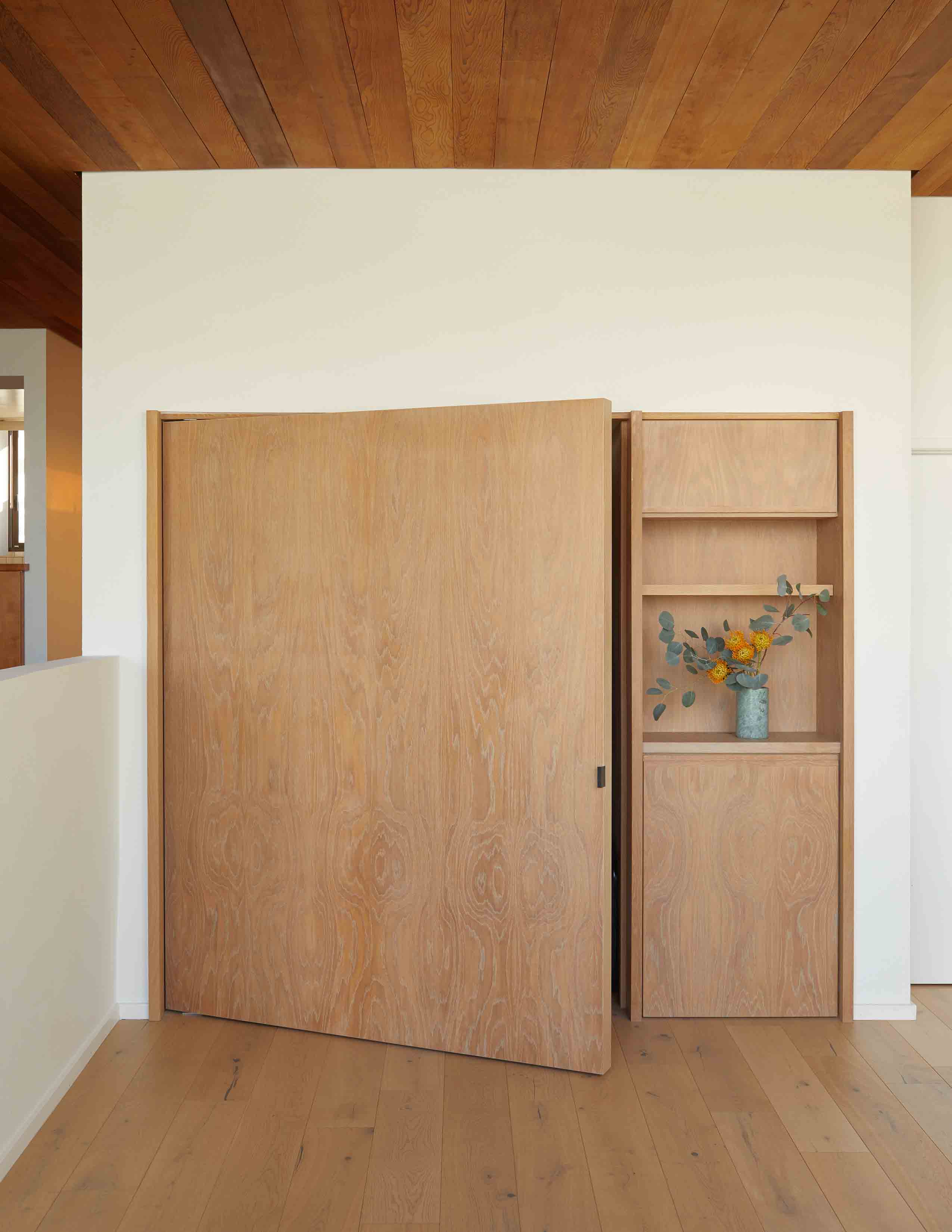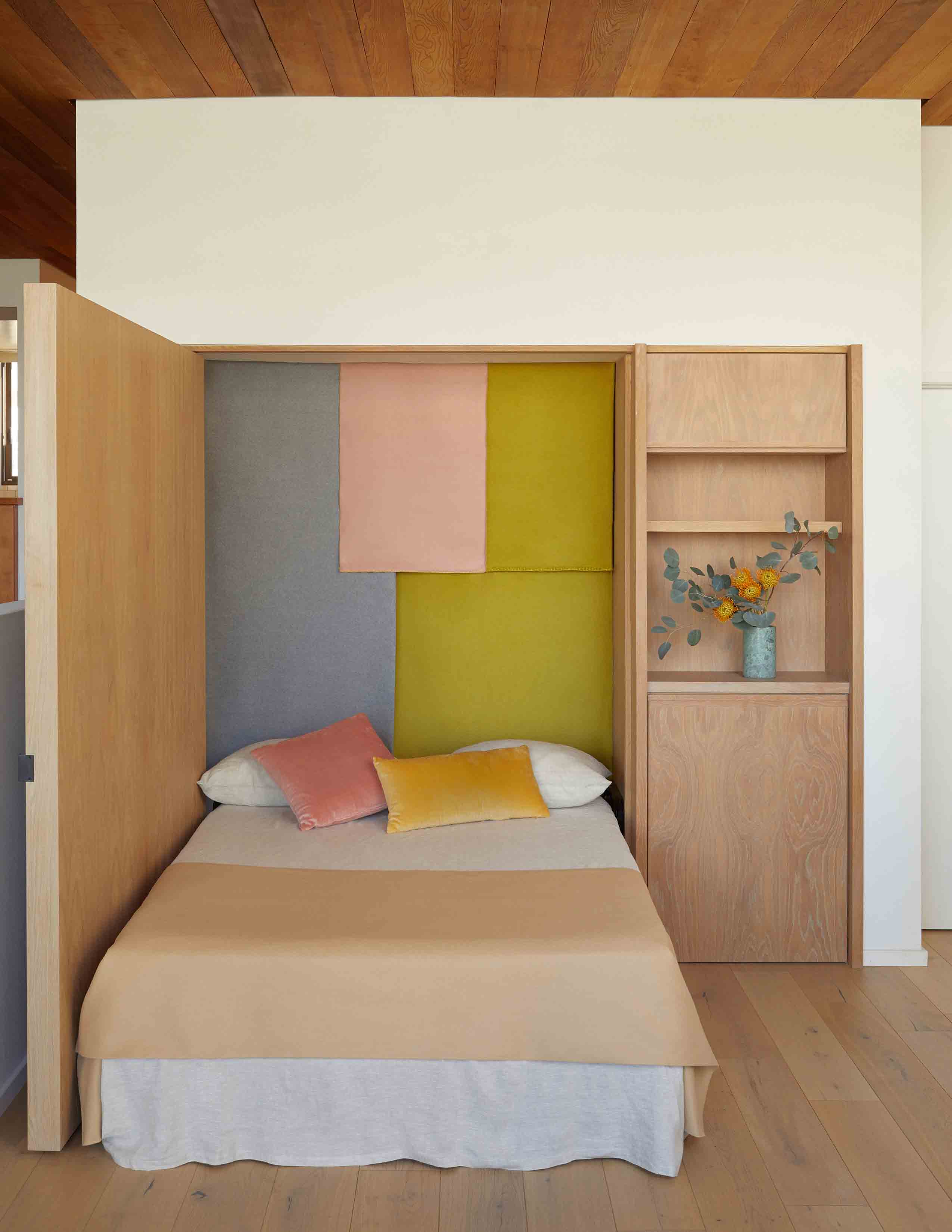 Door that hides a rollaway bed – Designed by Nabi Boyd
It may seem obvious, but you can also use a pivot hinge for pivoting windows.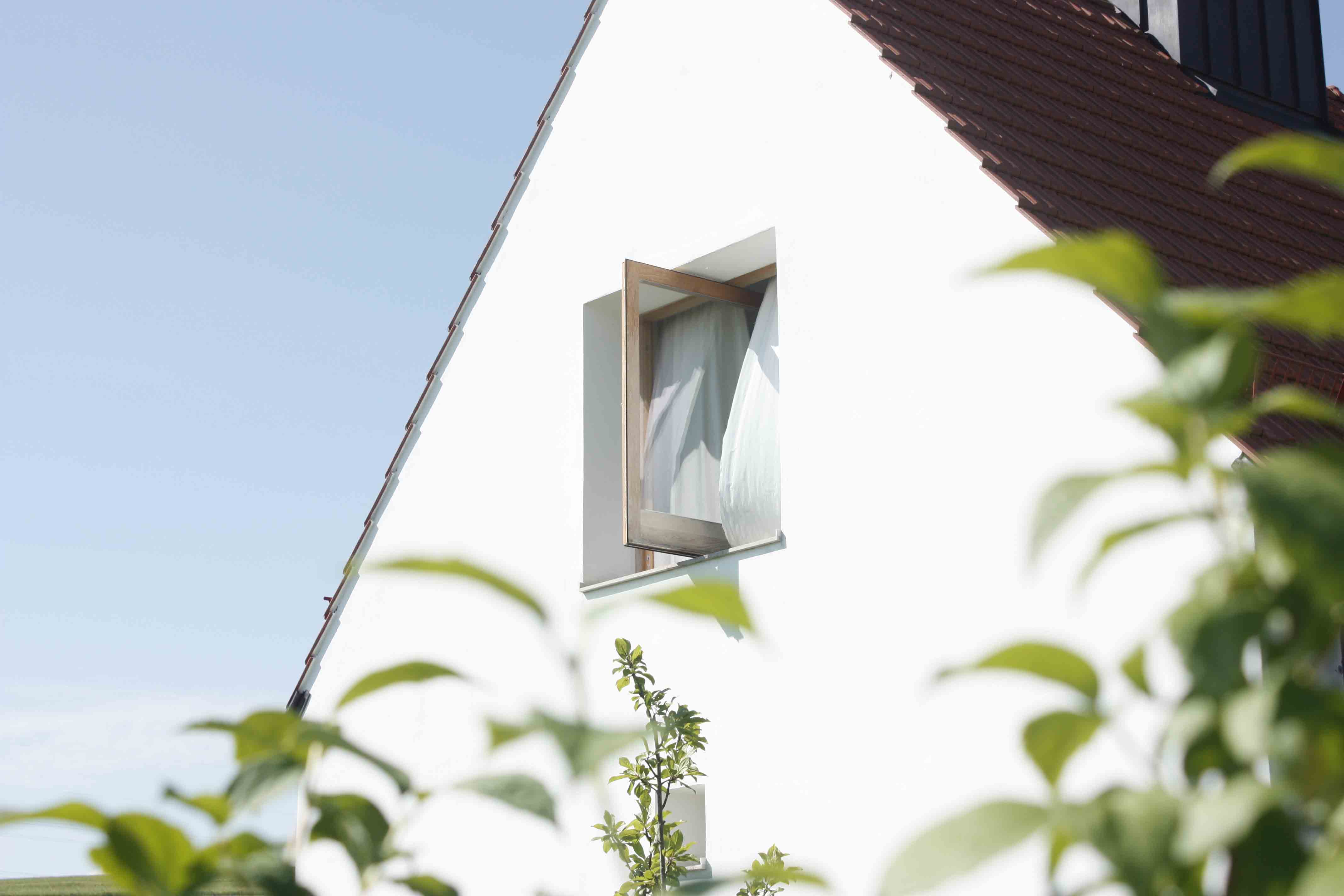 A pivoting window – Designed by Mathias Stelmach
How do I install pivot hinges?
You attach a pivot hinge in four steps:
1. Fix the system in the door
2. Mount the floor and ceiling plate
3. Put the door in place
4. Adjust the position and movement of the door
First, you make a cutout at the top and bottom of the door and attach the hinge and top spigot.
Next, secure the ceiling and floor plate. These plates hold the door in place.
Then you can put the door in. The spindle in the upper spindle is up, which is how you secure the door.
Check out FritsJurgens' full installation video or read our installation blog for more information.
Which pivot hinge is best to buy?
When buying a pivot hinge, it is important to know what type of dooryou want to make and what functionalities it needs.
How big and heavy is the door? Is it an exterior or interior door? Do you use door frames and want to be able to perfect door movement?
FritsJurgens has designed a tool to help you find the right pivot hinge: FritsJurgens Tools . All you need for this is the size and weight of your door.
Consider what type of installation suits you best and what you want to spend money on. A quality hinge requires less maintenance and helps prevent mistakes, both in the short and long term.
Make sure you get good advice. If you are not sure what type of hinge you need or even what type of door, feel free to contact FritsJurgens. Our experts have years of experience and can certainly help you with your pivot door project.
View FritsJurgens' projects here
Back to blog